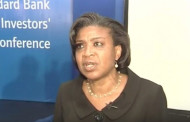 The federal government has offered for subscription by auction N145 billion worth of bonds in its July 24 auction, the Debt Management Office (DMO) said.
The offer circular obtained from its website on Thursday in Abuja, stated that it would sell N40 billions of a five year re-opening issue maturing in April 2023 at 12.75 per cent.
It would also sell N50 billion 10 year re-opening bond to mature in April 2029 at 14.55 per cent, and another N55 billion 30 year re-opening at 14.80 per cent to mature in April 2049.
According to DMO, units of sale is N1,000 per unit, subject to a minimum subscription of N50 million and in multiples of N1,000 thereafter.
The DMO explained that the bonds are backed by the full faith and credit of the Nigerian Government, with interest payable semi-annually to bondholders, while bullet repayment would be made on maturity date.
Nigeria issues sovereign bonds monthly to support the local bond market, create a benchmark for corporate issuance and fund its budget deficit.
(NAN)
…Fowler: 'Lagos set the pace for tax administration'
…JTB flags off new tax ID in Southwest 
An aggressive tax drive through tech-driven process will wean federating States from overdependence on federal allocations, Lagos State Governor, Mr. Babajide Sanwo-Olu, has said.
Lagos, Sanwo-Olu said, understood the challenges associated with overdependence on federal handouts early enough, prompting the State to pursue an inclusive revenue generation push to achieve financial autonomy and reduce its reliance on crude oil earnings.
The Governor spoke on Thursday when he officially flagged off the new National Taxpayers Identification Number (TIN) Registration System and Consolidated National Taxpayers Database in the Southwest region.
The new TIN was introduced by Joint Tax Board (JTB) – a body headed by the Executive Chairman of Federal Inland Revenue Service (FIRS), Mr. Babatunde Fowler.
Sanwo-Olu said the sustenance of Lagos' tax collection drive in the last 20 years had helped to insulate the state from the effects of decline in revenue derived from Federal Account Allocation Committee (FAAC), arising from the 2014 crash of global crude oil prices.
He said: "With improved tax revenues, governments of the federating states can begin to wean themselves from an overdependence on crude oil earnings. In Lagos, we very much understood the importance of this early enough.
"The overwhelming success of our tax collection drive over the last 20 years has helped, in no small measure, to insulate Lagos from the worst effects of the decline in FAAC allocations resulting from the 2014 crash of global crude oil prices. Many other states in the federation were not as fortunate."
To achieve improved revenue generation, the Governor said there was need to pursue efficient tax compliance among the citizens, pointing out that an improved tax collection and tax compliance drive would be a win-win policy for the government and the people.
He said: "We know that as the level of tax compliance rises, citizens are more inclined to hold their governments accountable and demand a higher quality of governance and service.
"Citizens everywhere in the world are constantly seeking easier ways of engaging with their governments and fulfilling their civic responsibilities. It is the duty of governments to respond to this need by removing barriers that inhibit compliance."
How would the government achieve higher tax compliance? "It is through technology," Sanwo-Olu declared, adding that a tech-driven process remained the vital tool that should be leveraged by the government to actualise the purpose.
He said: "This new Taxpayer Identification Number Registration System demonstrates the transformative power of technology as a significant contributor to the ease of doing business reforms, both at the national and sub-national levels. More critically, this also aligns with our agenda of leveraging technology to drive change across various economic sectors.
"I believe there is still a lot of room for improvement on the progress made but this laudable initiative we are flagging off today will go a long way in bridging tax deficit by capturing eligible tax payers within the tax net."
The Governor praised the JTB and FIRS for the introduction of "a smart, innovative and technology-driven solution" in achieving higher tax compliance.
Sanwo-Olu urged the media to play its role in educating the public on the importance and benefits of the new tax collection approach.
Fowler, in his remark, said it was instructive Lagos was picked as suitable location for the flag-off of the new TIN Registration System in the Southwest, noting that first-ever tax transformation effort started in the state in 1999.
The FIRS boss said the Southwest was the largest contributor to the tax generated in 2018 among sub-national zones. This, he said, was as a result of vibrancy in economic activities in the zone.
He said the new TIN Registration System would not only improve the efficiency of tax administration system, but would also reduce the cost and challenges associated with tax collection process.
JTB Executive Secretary, Mr. Oseni Elamah, said the new registration system had addressed the challenges of multiple registrations previously experienced, adding that it had also strengthened transparency in collection process.
After unveiling the new TIN certificate, FIRS chairman presented Gov. Sanwo-Olu with his certificate.
Wizkid's 3rd baby mama, Jada Pollock has come out to say she is not responsible for the post on her Instagram page which went viral on July 17, 2019. She says her Instagram account was hacked.
The manager and baby mama to the music star made this known via her Instagram stories on Thursday, July 18, 2019. According to her, the page was compromised but has been recovered.
"My account was hacked in the late hours of Monday morning and my Instagram account was compromised. I can guarantee that the statement written was not by my hand. I can only apologise for any confusion, this may have caused. I have now recovered my account," she wrote.
Jada Pollock's statement is coming barely 24 hours after a post where she accused Wizkid of domestic abuse was shared on her page.
Even though the post was later deleted, it had already gone viral, sparking off a lot of conversation on social media.
Pollock took to her Instagram Story on Tuesday, July 16, 2019, where she shared a statement about her alleged abusive relationship with Wizkid. According to her, she has been covering up for him for years and can no longer keep quiet about it.
"From today I and Ayo no longer work together. I've been in an abusive relationship with him for years covering for him time and time again. And I'm tired. Wiz continuously puts his hand on me, leaves me with bruises that I cover up from the world including my family and friends. It often feels like we are war in the same house. I have done all I can do to keep this all together but from today I let go. You can support someone as much as you can but at some point, you have to value yourself. I can't raise my son in this kind of environment," she wrote.
However, Wizkid's manager, Sunday Are has declined comment on the issue.
Chairman of the Joint Tax Board (JTB), Mr. Babatunde Fowler, has stated that the Tax Identification Number (TIN) Registration System and Consolidated National Taxpayers Database introduced by the JTB will improve the efficiency and output of the entire tax administration process and provide convenience to taxpayers and tax authorities.
Fowler, who is also the Chairman of the Federal Inland Revenue Service (FIRS) stated this in Lagos on Thursday during the South-west Flag-off ceremony of the new system, which was launched in Abuja on 1 July.
According to the JTB Chairman, the new system will ensure that taxpayers' information are available whenever and wherever they need them. The system, said Fowler, possesses the capability to integrate with relevant agencies and leverage on already captured data, deploy analytics to discover underlying and correlating trends and patterns that could lead to increased Internally Generated Revenue (IGR) for all tiers of government. These agencies, he added, include the Corporate Affairs Commission (CAC), Nigeria Customs Service (NCS), Nigeria Immigration Service (NIS), Federal Road Safety Commission (FRSC), Central Bank of Nigeria (CBN) and the Nigeria Inter-Bank Settlement System (NIBSS), Nigeria Identity Management Commission (NIMC) and Nigerian Communications Commission (NCC),
"This would significantly reduce the burden of manual taxpayer information management and by extension grossly crash the cost of collection".
"The system is designed in such a manner that each taxpayer is assigned a unique and universal Taxpayer Identification Number (TIN) and it is now possible for any taxpayer to view, retrieve or update his/her tax profile from anywhere 24/7," said the JTB boss.
The new TIN Registration System and its consolidated database of individual and corporate taxpayers' have been designed to form the foundation upon which the nation's automated tax administration system is built.
In his opening remarks at the event, Executive Secretary, JTB, Sir Oseni Elamah, said the new system is a web-based solution that offers access to authorized users to initiate TIN request from the comfort of their homes/offices real-time online, verify their tax status and print their TIN certificate.
"It is a transparent system that assures timely and accurate collection and recording of basic identification data.
"It also permits the tax administrator to understand its taxpayer base for effective revenue projections and other planning activities.
"By leveraging on existing data from relevant identity management agencies, the new System reduces the burden of multiple registration of taxpayers as well as promoting the ease of doing business and paying taxes.
"It also ensures seamless integration and exchange of information amongst the various tax authorities within and outside Nigeria, as well as with other authorized stakeholders via web service," he explained.
Chief host of the ceremony, Mr. Babajide Sanwo-olu, Governor of Lagos State, commended the JTB for initiating the new system, which he said will take tax administration to the next level. Also in attendance was Mr. Dapo Okubadejo, Chief Economic Adviser to the Ogun State government, who represented Governor Dapo Abiodun of Ogun State.
The annual young achievers summit awards by TwentyPlus Group is set to happen this Saturday.
The Entrepreneurship event that brings together youth to educate, support and promote entrepreneurship amongst persons over the four years would be held this year at the KAMA Conference Center, Labone.
With over 200 attending, participants get to listen to amazing Speakers like Michael Kwesi Ofori (CEO of UniEmploy International, Global Award winning Speaker Kwame A.A Opoku, Joy Wilson, Kwadwo Sheldon (Content King), Award winning Fashion Designer & Icon Abrantie Yaw Boamah, Prince Akpah (MD, Avance Media), Mrs. Leslie Aidoo Mensah (Founder and President of Afra K Fashion School), Paul Coffie Bebobru Jnr (CEO, ToaHouse) and All the way from Germany Derrrick S. Vomawor.
The 3 session Event would see a panel discussion with young entrepreneurs like Edwin Elikem Amenyeawu (CEO, Priceless Group Africa), Stephanie Ode Wilson (CEO, SCOWN Properties LTD), Editor in Chief of Debonair Afrik Nuel Bans and Mrs. Elizabeth Owusu Boadi (Executive Director, Banel International).
The 5th Edition is Hosted by award winning Actor and Radio Personality JKD and Moderated by John Appiah starts at exactly 10am.
NOW WHO WINS AN AWARD? Come Saturday winners would be announced and presented with Awards to motivate upcoming entrepreneurs.
This edition is Sponsored by UniEmploy International, ChestNut Group , Kris Café, Top Bright Consultancy, Scown Properties and refreshed by Malta Guinness Ghana.
A total number of 20 GOtv decoders will be won by fans attending GOtv Boxing Night 19 on Sunday at the National Stadium, Lagos.
The decoders will be won through lucky dips to be held between the nine bouts scheduled for the event.
Jenkins Alumona, the CEO of Flykite Productions, organisers of the event, stated that the giveaway is a gesture by the sponsors to appreciate the support fans continue to give the event.
"This is the 19th edition of GOtv Boxing Night and this event couldn't have continued for such a long time without the support of the fans. The sponsors appreciate the fans for their dedicated support over the years," Alumona said.
Meanwhile, Eden "Lion Heart" Biki, the Ghanaian welterweight boxer billed to fight Nigeria's Rilwan "Baby Face" Babatunde, has arrived in Nigeria from his country. Biki, who is highly rated in West Africa, arrived yesterday ahead of the international welterweight challenge bout at GOtv Boxing Night 19 on Sunday.
Speaking at his hotel, Biki said he is excited to be in Nigeria, but vowed to leave Baby Face and his fans disappointed, as he has come to inflict on his opponent the first defeat of his career.
"I'm aware he is the West African Boxing Union (WABU) champion and has remained undefeated as a professional. That will end on Sunday, as he will be defeated. It will be a tough fight. You should expect that because Nigeria and Ghana are great rivals in everything. But we are better and I will show that we are. Tell Baby Face that defeat awaits him on Sunday," said Biki.
The Ghanaian boxer disclosed that he has seen many of his opponent's fights, something that puts him at an advantage over Baby Face.
"GOtv Boxing Night is widely watched in Ghana. I have also seen his clips online. He is good, but I'm better and I have the advantage of knowing his strengths and weaknesses, while he knows nothing about me," he revealed with barely disguised satisfaction.
A total of nine fights, including two all-female contests, are scheduled for GOtv Boxing Night 19, which will have on parade the biggest names on the domestic boxing scene. Among these are Oto "Joe Boy" Joseph, African Boxing Union (ABU) lightweight champion; Rilwan "Real One" Oladosu, WABU lightweight champion; Waidi "Skoro" Usman, former ABU featherweight champion; and Taiwo "Esepo" Agbaje.
Others are Isaac "I-Star" Chukwudi, Tope "TP Rock" Musa, Kazeem "The Light" Oliwo and Hammed "Ese Hammed" Ganiyu. The female bouts will see Rodiat Yusuf against Rodiat Ibrahim and Adedeji Abiodun facing Cynthia Ogunsemilore.
The best boxer at the event will go home with a cash prize of N1million.
Nigeria has won its eighth African Cup of Nations (AFCON) third-place match to become the highest winner of the bronze laurel anywhere on the continent.
The Super Eagles defeated the Carthage Eagles of Tunisia to clinch the third-place trophy on Wednesday night in Cairo.
Odion Ighalo's third-minute goal was enough for the Eagles to fly home victoriously from the Al-Salam stadium.
The Eagles have played the third-place AFCON matches on two occasions more than any other nation — Egypt (6), Cote D'Ivoire (6), Ghana (5), Tunisia (4), Algeria (4).
Odion Ighalo tapped home from close range for Nigeria's lead in the 3rd minute. It's goal number five for Ighalo, who now tops the goal chart, and is on course for the tournament's golden boot.
Ighalo is credited to have score 79% of Nigeria's goals at the 2019 AFCON.
The Shenhua Shanghai striker walked off the pitch of play with a likely hamstring injury, and Victor Osimhen came on in the second half for injured Ighalo.
The second half saw some flurry of chances which were missed by the Super Eagles.
Fifty-four percent ball possession to Tunisia as against Nigeria forty-six in the 70th minute of play.
Nigeria first won the third-place match in 1976 when the then Green Eagles beat Egypt 3-2 in Adis Ababa, Ethiopia
The Nigerian side won it in 1978, 1992, 2002, 2004, 2006, 2010 — and now 2019.
William Troost-Ekong, who scored an own goal in the match against Algeria redeemed himself in the third-place match by pulling a show that won him the Total Man-of-the-Match award.
The management of MTN Nigeria has directed staffs to stay away from its headquarters in Lagos on Wednesday.
This, it said, was to protect workers from planned picketing by the National Association of Nigerian Students (NANS) and some other youth-based groups.
Sources at the telecommunications company told TheCable on Wednesday morning that the company received a letter from the organisations of the planned picketing.
"Right now, I am talking to you from my house. They told us to stay at home because they are scared that the picketing might turn violent.
"The last time that the NLC guys came, some staff sustained injuries and they want to avoid that at the moment.
"We might still go but they want to monitor the situation first."
TheCable understands that the associations are displeased with the killings of Nigerians in South Africa, thus they made plans to protest at South African businesses.
There have been recorded cases of Nigerians losing their lives in xenophobic attacks in South Africa.
The latest record of a Nigerian who lost their life in South Africa is Elizabeth Ndubisi-Chukwu, deputy director-general of Chartered Insurance Institute of Nigeria (CIIN), who was killed in her hotel room.
At 12pm, the company dispatched buses to pick up staff so normal activities could resume.
Twenty-six prison inmates have been granted amnesty on Wednesday by the Ogun State Chief Judge, Justice Mosunmola Dipeolu.
The amnesty came while they were awaiting trials by the prerogative power of the state's Chief Judge during a three day tour to the five prison formations across the three Senatorial Districts of the state.
Justice Dipeolu said that the second quarter's prisons jail delivery was aimed to decongest prison formations of inmates after reviewing their cases while inmates with no case files, medical factors amongst others reasons were discharged to go and sin no more.
"The inmates were released with a view to decongest the prisons and the exercise is in accordance with the service of the law under the custody act. I want to appeal to the released inmates to be of good behaviour, so that they do not return to the prison," Dipeolu said.
China aims to eliminate super-sized classes that accommodate more than 66 students in primary and middle schools nationwide by the end of 2020, according to a guideline released on Wednesday.
The proportion of large-sized classes with over 56 students will be kept to not more than five per cent by 2020, the document said, jointly issued by the Ministry of Education, the National Development and Reform Commission and the Ministry of Finance.
Oversized classes have long been a prominent issue in China's compulsory education system as quality education resources are insufficient in some regions.