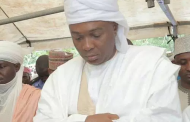 Former Senate President, Dr. Abubakar Bukola Saraki has called on Nigerian Muslims to devote  their prayers during the Eid-el-Kabir festival to calling on Almighty Allah to end the numerous security challenges facing the country and further restore unity among the citizenry.
Saraki in a message signed by his Special Adviser (Media and Publicity), Yusuph Olaniyonu, noted that the period of the Eid-el-Kabir which also coincided with the final hajj rites in the holy land provided the opportunity for Nigerian Muslims in Mecca and the ones at home to devote their supplication to Allah to the issue of full restoration of peace and unity across the country.
"At a time when we should devote all resources and attention to revival of the economy, rebuilding of infrastructure and provision of social services, all of which will improve the standard of living of the people, the security situation has become a major distraction. The worsening security situation is in fact a disincentive to foreign and local investment. That is why at this point, Muslims and Christians should come together to pray for the insurgency in the North-East zone, rising incidents of kidnapping and other security problems to end," he stated.
The former Senate President further called on all Nigerians to work for unity and peace as these two elements are important for the survival of the country and her ability to play her destined role as continental leader.
"Let me at this point congratulate our Muslim brothers and sisters across the country for the grace of witnessing another Eid-el-Kabir. As we celebrate this important festival, we should not forget the symbolisms and lessons of obedience to Allah, sharing of our God-given wealth with the less privileged, being our brother's keeper and living in peace with our neighbors which are represented in the story of the revered Prophet Ibrahim (ASW), the man around whom the festival is built.
"I call on Nigerians to be moderate in their celebration during the period and avoid acts which will lead to breakdown of law and order, jeopardize public safety and societal peace," Saraki stated.
Former Super Eagles Captain, Joseph Yobo and SuperSport Presenter, Mozez Praiz thrilled the Big Brother Naija 'Pepper Dem' housemates on Friday with a surprise visit as part of activities to kick off the 2019/2010 Football Season.
The Housemates were given a football themed task which included a puzzle challenge, target practice and ball juggling which they partook with their respective teams, kitted in DStv and GOtv branded T-shirts.
Gedoni took it home for 'Team Cruisetopia' as he juggled the ball 35 times during the football challenge while 'Team Icons' won the puzzle challenge.
Joseph Yobo and Mozez Praiz enjoined the housemates to actively pursue areas of improvement and engagement by leveraging the platform provided by Big Brother Naija. Yobo added: "You may not win the N60 million prize, but you can build over that and use this great opportunity given to you to launch new careers and pursue bold dreams. Everyone here is a star already as the entire continent is watching you and knows your name".
Another surprise "visitor" to the Big Brother house was Super Eagles and English football star Alex Iwobi, whose goodwill message was played on the screen for the housemates. Speaking about his love for and followership of the show, Iwobi also spoke of his support for all the Housemates even as he urged all of them to keep putting their best feet forward. The newly-signed Everton forward also expressed his desire for the best and most deserving Housemate to win the show.
MultiChoice through its SuperSport channels will deliver unmatched football action with some of world's top leagues in the 2019/20 football season, starting this August on DStv and GOtv. Visit www.dstv.com and www.gotvafrica.com to subscribe or upgrade and join in on the excitement. You can also stream your favorite football matches on the go with DStv Now.
Big Brother Naija season four is proudly sponsored by Bet9ja. For more information on the show, visit www.africamagic.tv/bigbrother Follow the official Big Brother Naija handle on Instagram @bigbronaija, twitter: @BBNaija and Facebook: https://web.facebook.com/bigbrothernaija/  
Jim Ovia, founder and chairman of Zenith Bank has lost close to $64 million in paper net worth over the last 6 months as the stock price of his bank shed 33% in value within that period, Forbes reports.
On the 8th of February this year, the bank was trading at a share price of N24.4 ($0.06). However at the close of trading on Thursday, its share price had dropped to N16.35 following consistent daily losses over the past few weeks.
Ovia, who is the largest shareholder of the bank with a 9.4% stake, has seen the value of his 2.94 billion shares drop from $200 million, to $136 million.
The last few months have been a bit of a disaster for many companies listed on the Nigerian Stock Exchange. The stocks of several blue-chip stocks such as Zenith Bank, Dangote Cement, Transcorp and United Bank of Africa among several others have hit one-year-lows as foreign portfolio investors who dominate the equities market have been pulling out funds from the Nigerian capital markets while waiting for policy signals that could lift growth in the economy several weeks after President Muhammadu Buhari won re-election.
"Foreign investors are not exactly complicated. All they are looking for a broader catalyst like government policy or macro announcement that suggest growth for the economy is becoming better. Buhari's government has been slow in providing a coherent economic policy that will give foreign investors some sort of comfort, so they are taking to the hills," says Ademola Adeleke, an Abuja-based stockbroker.
Apart from his shareholding in Zenith Bank, 65 year-old Jim Ovia is one of Nigeria's largest property owners.
In 2015 he featured in FORBES' ranking of Africa's 50 Richest with a fortune that was estimated at $550 million at the time.
*Published by Forbes
Omoyele Sowore has applied to the Federal High Court in Abuja to set aside its order permitting the Department of State Services to detain him for 45 days.
Sowore, through his lawyer, Femi Falana, contended, among others in the 19-ground application on Friday, August 9th that the order issued by the court breached his constitutionally guaranteed fundamental rights.
He said the court order is "legalising the illegality" of his detention for about four days prior to the issuance of the court order. Filed along with his application on Friday was an affidavit of urgency seeking an urgent hearing of the suit on the grounds that it "is one of fundamental importance that affects salient fundamental rights of the applicant herein."
The Federal High Court had ruled on an ex parte application by the DSS to detain Sowore for 90 days to investigate him for treason-related allegations. However, Justice Taiwo Taiwo on Thursday granted the agency permission to hold the activist for 45 days.
Alex Iwobi, Super Eagles' forward, left Arsenal for Everton because of his desire to play his preferred position of central midfield, TheCable has been informed.
A member of Iwobi's family told TheCable that Iwobi also had no choice but to leave the north London club so as to get a regular playing time with the Toffees.
"He left because of his desire to play in his preferred position in the centre of the midfield," the family member told TheCable.
"And also to play regular football at Everton."
"Everton is an ambitious club with a long tradition and he desires to be part of the history going forward."
The relative further told TheCable that Alex's humility and respect for his coaches is unequalled.
"He [Alex Iwobi] spoke with the manager before signing and he [Unai Emery] informed him that the club had been following his progress for quite some time now and his style of play suited the team," he said.
The 2019 Africa Cup of Nations bronze medallist has desire to learn and to keep improving his performances for club and country, the source said.
"Alex is looking forward to the challenge and as usual will give his best. He is also looking to meeting his new team mates while calling on Everton fans to stand behind the team in their efforts to have a successful season," he said.
Everton completed a post-deadline deal to sign the 23-year old on a five-year deal on Thursday night.
He made 149 appearances for Arsenal and scoring 15 goals since his senior career in 2015.
He played 35 league games, including 22 starts, for Arsenal last season — his highest — and scored three goals.  (The Cable)
Disgraced US billionaire Jeffrey Epstein, facing a charge of sex trafficking of minors in New York has committed suicide.
Reports quoting law enforcement officers said the 66 year-old paedophile committed suicide in his cell in a Manhattan jail on Saturday morning. His body was wheeled out and taken to a New York hospital around 7.30am.
The incident comes two weeks after the billionaire was found "injured and in a fetal position" on the floor of his cell, with injuries to his neck.
He was then placed on suicide watch as a result.
Epstein, a hedge fund billionaire who had ties to top politicians and celebrities, was charged on 8 July with sexually exploiting dozens of young girls.
Epstein was arrested at an airport in New Jersey after returning to the United States from Paris on a private jet.
In an indictment unsealed in US District Court for the Southern District of New York, he was charged with one count of sex trafficking of minors and one count of conspiracy to commit sex trafficking of minors.
The charge accused him of  abusing dozens of young girls at his properties in Manhattan and Palm Beach, Florida, some of them as young as 14.
Aside from the offences alleged, rumours circulated of further child abuse at Epstein's private Carribean island, according to additional court documents unsealed on Friday.
Until last week, the belief in many quarters in Kwara State following the outcome of the last general elections was that the dynasty of Dr Abubakar Olusola Saraki popularly known as "Oloye" has gone into oblivion. This is on account of the loss suffered by all the candidates of the immediate past Senate President, Dr Bukola Saraki, on the banner of the Peoples Democratic Party, PDP, as the All Progressives Congress, APC, recorded a clean sweep of elective positions.

Some stakeholders in Kwara politics considered as absurd and an insult to their collective sensibilities the the trend of one man, Dr Olusola Saraki, single-handedly controlling and dispensing political fortunes as he wished and willed.

As if that was not enough the political baton was transferred to the khalifa in Saraki's political dynasty, Dr Bukola Saraki, in 2003 and he wielded power for about 16 years before the gang up of opposition members politically disarmed him in the last general election.

Oloye, as was fondly called by his teaming admirers was a political strategist. He was generous to a fault and considered as   a man who loved his community passionately.

Trouble in Saraki dynasty

Trouble broke out in the Saraki political family in 2011 when Dr Bukola Saraki, who was completing his second term as governor of Kwara state refused to support his immediate younger sister, Senator Gbemisola Saraki, to succeed him.

Vanguard gathered that while Dr Bukola Saraki was doing his political permutations over his succession plan, he approached Gbemisola Saraki to relinquish the Kwara Central senatorial slot to him after her first term in the National Assembly while she would in return be supported to take over as the next governor. Senator Gbemisola Saraki reportedly accepted the offer, which would make her realise the tall dream of being the first elected female governor in Nigeria.

However, in a dramatic twist shortly after, Dr Bukola Saraki reportedly withdrew his support for Senator Gbemisola Saraki to become the next governor after she relinquished the senatorial ticket to him.

The father who was part of the initial political arrangement between the duo was bitter over the twist of events and he threw his political support for Senator Gbemisola Saraki.

The political battle line was drawn. Dr Bukola Saraki propped up his then Commissioner for Finance, Alhaji Abdulfatah Ahmed as his governorship candidate with the argument that Kwara state is not the private estate of the Saraki family.

The argument, sound as it looked, attracted political support for him. His father and Senator Gbemisola Saraki left the government's Peoples Democratic Party, PDP, for the Allied Congress Party of Nigeria, ACPN.

As fate would have it, Dr Bukola Saraki's candidates and party won the election in a landslide and since then things fell apart and the centre could no longer hold for the Sarakis.

And since then, Senator Gbemisola Saraki reportedly rebuffed all entreaties by family, friends and associates to settle the difference between them and elected to be in any major party opposed to Bukola's party. In 2015, when Bukola moved to the APC with his supporters, Gbemisola defected to the PDP.

Thus, while Bukola worked for General Muhammadu Buhari in the 2015 presidential poll on the platform of the APC, Gbemisola was for former President Goodluck Jonathan on the card of the PDP.

Conversely, when Bukola returned to the PDP in 2019 and worked for Alhaji Atiku Abubakar, Gbemisola sought refuge in the APC and worked for Buhari and other APC candidates.

For her role in the political Tsunami that swept Bukola and PDP out of power in Kwara, President Buhari has rewarded Gbemisola with ministerial appointment at a time some political stakeholders thought Kwarans are through with the Sarakis in the state.

Interestingly, Senator Gbemisola Saraki, who is coming back into mainstream politics in the state had been off the political stage for well over a decade.

The beautiful "Aunty Amope" as fondly called by her teaming supporters took after her father in terms of generosity and is widely seen to be caring, respectful and humble.

However, no sooner had the news of her ministerial appointment filtered into Ilorin than some APC members kicked , though silently that the state is done with the Sarakis.

Nevertheless, the State Chairman of the Party, Hon. Bashir Omolaja Bolarinwa, in a press statement cautioned the members against ''needless protest'' and to desist from any action that is capable of undermining the leadership of the APC at any level.

He said the two ministerial slots given to Kwara were a rare gesture that members of the party and the people of the state should rejoice over. President Buhari also re-nominated immediate Minister of Information and Culture, Alhaji Ali Mohammed, who hails from the state.

Amid the silent opposition, the ministerial appointment of Senator Gbemisola Saraki was hailed by a group, the Kwara New Era Movement under the banner of the APC in the state.

At a media briefing held at the secretariat of the group along Alore, Ilorin, the state capital, its President, Tajudeen Abojumeji and a stakeholder of the APC, Engr. Yusuf Obalowu, stated that they had followed the negative criticism that trailed the nomination of Gbemisola Saraki, which they described as unnecessary.

With her appointment, Senator Gbemisola Saraki is hugging the political limelight again. What she will do with it is to be seen.   (Vanguard)
The founder of Living Faith Church, Bishop David Oyedepo, has said that except his is not sent, the end has come for this evil system saying: 'I am speaking as a Prophet, not as a pastor, like somebody walking on the street. This evil system that has no value for life, this wicked system – Fulani demons, In the name of Jesus, their end has come.'

Oyedepo speaking during Day 2 of the church's Week of Spiritual Emphasis on Thursday, said, "Just last Sunday night for those of us who may have heard the news, one of our pastors was hacked down by Fulani herdsmen from Abuja to Kaduna.

"I want you to know, that it's the last they will do (Amen) because I am going to lead you now to release curse of God upon his assailants and all their backers.

"Except I am not sent, their end has come. This evil system will crash. And I am speaking as a Prophet, not as a pastor, like somebody walking on the street. This evil system that has no value for life, this wicked system – Fulani demons, In the name of Jesus, their end has come.

"It is not by force that we live together, nobody has enough stake than me in this nation.

"Holy ghost release your curse on this wicked meh, they just crossed the red line.

"Cursed be these wicked men, cursed be their generations, cursed be their sponsors in the name of Jesus, Any authority or personality backing them their generation is cursed.

"In the name of Jesus whose I am and whom I serve, every gang up responsible for sponsoring these men, I curse your root forever. Everybody stand up and release the curse of God, the curse of the lord and the Curse of the Jesus upon these wicked men.

"Cursed be these Fulani herdsmen, cursed be their generations, cursed be their sponsors in the name of Jesus. In the name of Jesus Christ, we have cursed," he added.  (Vanguard)
A doctor with Amuzu Herbal clinic has reechoed a research finding advising men to ejaculate for not less than 21 times in every month and 5 times each week, if they want to avoid prostate cancer.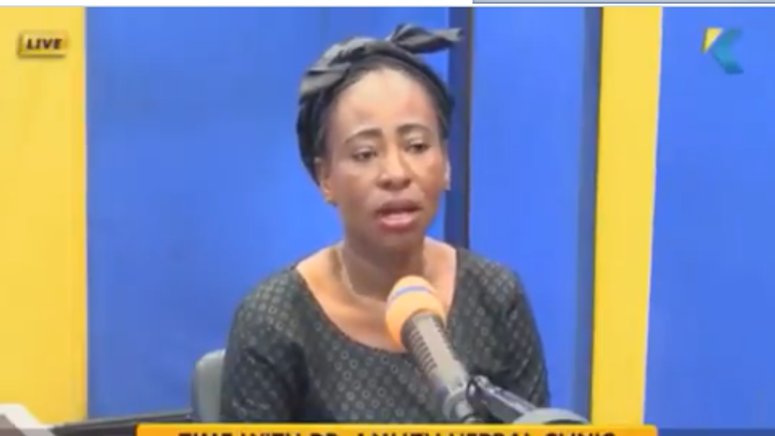 A twitter video circulating online shows the female herbal practitioner emphasizing the need for men to have sex frequently to safeguard themselves against the dreadful cancer.
She backed her advice with a research conducted by researchers at Harvard University which was published in a journal called the European Urology.
According to the research, men who engage in frequent sexual activity stand the chance of evading prostate cancer, and the vice versa.
The researchers observed the sexual habits of 32,000 men and came to the determination that those with a higher rate of ejaculation were less likely to have prostate tumors.
"We found that men reporting higher compared to lower ejaculatory frequency in adulthood were less likely to be subsequently diagnosed with prostate cancer. This large prospective study provides the strongest evidence to date of a beneficial role of ejaculation in the prevention of prostate cancer," the researchers said.
Breaking down the findings of the research, they advised: "Twenty-one ejaculations or more per month can protect you (males) from prostate cancer."
Dr. James Balch, a member of the American Medical Association and a fellow of the American College of Surgeons believes that men must eat good foods to stimulate frequent sexual desire and activity in order to stay away from prostate cancer.
"If a man wants to stay out of the operating room and avoid cancer of the prostate, he needs to go full blast to avoid the high-fat junk foods and environmental toxins that contribute to prostate problems and to start a wise nutritional program that includes the basic supplements that affect the prostate," he is quoted as saying.
Well, in case you did not know, the ball is now in your court.  (Pulse Ghana)
A Nigerian woman, Chioma Sabina Abaraonye has been arrested by a joint team of Ghana Immigration Service (GIS) and police officers in Tamale, in the country's Northern Region, for human trafficking.
Abaraonye, 31, is said to have been engaged in the business of trafficking young Nigerian girls to Ghana for prostitution, on the pretence that they were coming to work as sales girls in Ghana.
According to Ghanaweb.com, one of the two ladies she brought in, along with her Ghanaian boyfriend escaped from her clutches and reported her to the police in Tamale. Her boyfriend is now on the run.
According to the report, Abaraonye brought the girls, aged 23 and 26 into Ghana through the Aflao border.
One of the victims, not yet identified, told journalists that when they arrived Ghana , they were transported to Tamale where reality dawn on them that they were not brought to Tamale as sales girls but to work as prostitutes.
She revealed that the suspect and her Ghanaian boyfriend took their hair, part of their nails and forced them to take an oath indicating that they would not reveal their activities to any authority, else they would die.
'They said they are keeping the hair and nails and if we run , they will make us run mad'.
She said they were made to sleep with men daily and account to their madam at the end of the day.
"We were tasked to bring GH¢ 100 home and if you fail to get the GH¢100 , they will beat and torture you," one of the victims said.
The victim said she was tired with the maltreatment by the suspect and her boyfriend and wanted to go back to Nigeria.
" I came to report the case because I want to go back to Nigeria, I can't use my body to make money for somebody and I want her to return my phone and the hair, nails she took from me, "she said.
The Assistant Commissioner of Immigration Northern Region, E. Kofi Owusu, told journalists that the victims were forced to engage in the prostitution in order to repay their madam for the expenses she claimed to have incurred in bring them into Ghana.
Each of the girls were expected to pay back an amount GH¢ 8000 as expenses.
He indicated that the two victims have been transported to Ghana Immigration Headquarters in Accra whiles the suspect is on admission at the Tamale Teaching Hospital where she is said to be recuperating from a relapse after undergoing an abortion a day earlier to her arrest.
The suspect is expected to be transported to Accra after she is discharged.