For the ninth year in a row, Africa's foremost financial institution, Guaranty Trust Bank plc, will bring together some of the world's leading experts in Autism for two days of critical discourse on supporting children and adults living with Autism in Africa. Organized as part of the GTBank's Orange Ribbon Initiative, the Annual Autism Conference, will hold on the 30th and 31st of July 2019 at the MUSON Centre, Onikan, Lagos.
Themed, "Autism: Transitions, Vocational skills and The Role of Technology," the Annual Autism Conference will bring to the fore the challenges facing children living with Autism as they grow into adulthood. The conference will feature presentations and keynote addresses on how to empower children and adults living with Autism to reach their full potential. Some of the facilitators include Dr. Loretta Burns, a leading expert in the field of neurodevelopmental disorders and the founder of ABE International Clinic; Dr. Tisa Hooper-Johnson, the Medical Director of the HFHS Center for Autism and Developmental Disabilities (CADD), USA;  Janette Washington, a speech-language pathologist with nearly a decade of experience working with children living with autism and other special needs; and Ivie Emokpae, a qualified special needs coordinator from the Institute of Education London.
Following the Autism conference will be free one-on-one consultations for children with Autism and other developmental challenges, as well as counselling for parents and guardians. There will also be sessions for Speech Therapy, Physical Therapy, Behaviour Analysis, Audiology, Clinical Psychology, Developmental Psychiatry, Physiotherapy, and Occupational Therapy. These sessions will hold from Thursday August 1st to Tuesday August 6th, 2019 at Digital Village, Alausa, Lagos.
Commenting on the 9th Annual Autism Awareness Conference, Segun Agbaje, the Chief Executive Officer of Guaranty Trust Bank plc, said; "Children and adults living with autism often lack the support and vocational training that they need to develop critical life skills for leading independent and productive lives. As an organization that is passionate about uplifting the most vulnerable in our society, we will continue to empower people living with autism with all the support and resources that they need to reach their full potential."
Guaranty Trust Bank plc is a Nigerian financial institution that has maintained a defined Corporate Social Responsibility (CSR) strategy since its inception in 1990. The Bank actively supports numerous programmes across Africa that positively affect Infant and Maternal Healthcare, Education, the Arts, Community Development and the Environment.
Following the success of the maiden edition, foremost multinational financial services provider, Zenith Bank Plc has announced the launch of "Style by Zenith 2.0", the second edition of its flagship lifestyle fair dedicated to intentionally celebrating the 'small' things that make 'big' differences in our lives.
First launched in 2018, the "Style by Zenith 2.0" initiative was created with the objective of supporting and creating value for customers by focusing on various aspects of their lifestyle.
This year, "Style by Zenith 2.0" takes things up a notch with the theme, "Style the Life you Desire", aimed at encouraging Nigerians to live their best lives and be extraordinary. The platform seeks to inspire people to be authentic, while showing them that with ordinary talent and extraordinary effort they can thrive and make a real change in this world.
Speaking on the rationale behind "Style by Zenith 2.0", the Executive Director of Zenith Bank Plc., Dr. Temitope Fasoranti said that, "Banking, for Zenith Bank means going that extra mile to be present in the lives of our customers. Driven by a culture of excellence and providing cutting edge solutions, the bank is championing this cause to enable individuals and businesses to grow wealth."
He added that "Beyond providing financial solutions, Zenith Bank Plc seeks to be a reliable partner to her customers, ensuring that they excel on every front. With "Style by Zenith 2.0", the bank continues in her commitment to empowering individuals and entrepreneurs by celebrating real talents. We will be helping people do what they know how to do best and repositioning them for greater levels of success in their various endeavours."
This year's program includes an interesting line up of activities all culminating in the 3-day Lifestyle Fair taking place at the end of 2019. Kicking off the array of activities is the "Style by Zenith 2.0" Fitness Walks being held in conjunction with Mass Medical Missions, a non-profit organization, and Venus Medicare Ltd, a leading Health Management Organisation in the country.
The Fitness Walk will serve as a platform to promote Mission Pink Cruise – a project of Mass Medical Missions supported by Zenith Bank, aimed at taking holistic cancer prevention and health promotion to various communities across the country using Mobile Cancer Centres (MCC) nicknamed Pink Cruises, which is the first of its kind in Nigeria.
Scheduled to hold in August, these Fitness Walks and Cancer Screening exercises will hold in five cities across Nigeria – Lagos, Abuja, Port Harcourt, Kano and Onitsha. Interested individuals are invited to register their participation by visiting the Zenith Bank website at www.zenithbank.com/style.
Aside the fitness walks across the country, there is a whole lot of activities such as conferences, online engagements, and a special event for models that builds on the masterclass held last year, not forgetting the special play arcade and activities designed for children at the fair. The whole gamut of events and activities lined up also come with free medical check-ups like free eye, dental and cancer tests, amongst other special promotions both online and at the events leading to the final crescendo which is the 3-Day Lifestyle Fair.
With initiatives such as these and many more to come, "Style by Zenith 2.0" promises to offer an all-encompassing experience touching on key aspects of the lifestyle of Zenith customers and the public.
The "Style by Zenith 2.0" platform is also a testament to the priority given to SMEs and the retail segment of the market by the bank. Together with her various partners, Zenith Bank will be laying the foundation for a future where individuals and SMEs can live up to their full potentials.
Fashion One, the leading global fashion and lifestyle channel will once again be working with Zenith Bank on the "Style by Zenith 2.0" initiative.
Established in 1990, Zenith Bank Plc is a leading multinational bank providing corporate, business, retail and personal banking services through its network of over 500 branches and business offices, serving millions of customers. The brand is verifiably a leader in the deployment of various channels of banking technology and has become synonymous with the deployment of state-of-the-art technologies in banking.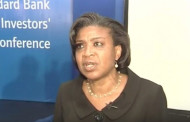 The federal government has offered for subscription by auction N145 billion worth of bonds in its July 24 auction, the Debt Management Office (DMO) said.
The offer circular obtained from its website on Thursday in Abuja, stated that it would sell N40 billions of a five year re-opening issue maturing in April 2023 at 12.75 per cent.
It would also sell N50 billion 10 year re-opening bond to mature in April 2029 at 14.55 per cent, and another N55 billion 30 year re-opening at 14.80 per cent to mature in April 2049.
According to DMO, units of sale is N1,000 per unit, subject to a minimum subscription of N50 million and in multiples of N1,000 thereafter.
The DMO explained that the bonds are backed by the full faith and credit of the Nigerian Government, with interest payable semi-annually to bondholders, while bullet repayment would be made on maturity date.
Nigeria issues sovereign bonds monthly to support the local bond market, create a benchmark for corporate issuance and fund its budget deficit.
(NAN)
Chairman of the Joint Tax Board (JTB), Mr. Babatunde Fowler, has stated that the Tax Identification Number (TIN) Registration System and Consolidated National Taxpayers Database introduced by the JTB will improve the efficiency and output of the entire tax administration process and provide convenience to taxpayers and tax authorities.
Fowler, who is also the Chairman of the Federal Inland Revenue Service (FIRS) stated this in Lagos on Thursday during the South-west Flag-off ceremony of the new system, which was launched in Abuja on 1 July.
According to the JTB Chairman, the new system will ensure that taxpayers' information are available whenever and wherever they need them. The system, said Fowler, possesses the capability to integrate with relevant agencies and leverage on already captured data, deploy analytics to discover underlying and correlating trends and patterns that could lead to increased Internally Generated Revenue (IGR) for all tiers of government. These agencies, he added, include the Corporate Affairs Commission (CAC), Nigeria Customs Service (NCS), Nigeria Immigration Service (NIS), Federal Road Safety Commission (FRSC), Central Bank of Nigeria (CBN) and the Nigeria Inter-Bank Settlement System (NIBSS), Nigeria Identity Management Commission (NIMC) and Nigerian Communications Commission (NCC),
"This would significantly reduce the burden of manual taxpayer information management and by extension grossly crash the cost of collection".
"The system is designed in such a manner that each taxpayer is assigned a unique and universal Taxpayer Identification Number (TIN) and it is now possible for any taxpayer to view, retrieve or update his/her tax profile from anywhere 24/7," said the JTB boss.
The new TIN Registration System and its consolidated database of individual and corporate taxpayers' have been designed to form the foundation upon which the nation's automated tax administration system is built.
In his opening remarks at the event, Executive Secretary, JTB, Sir Oseni Elamah, said the new system is a web-based solution that offers access to authorized users to initiate TIN request from the comfort of their homes/offices real-time online, verify their tax status and print their TIN certificate.
"It is a transparent system that assures timely and accurate collection and recording of basic identification data.
"It also permits the tax administrator to understand its taxpayer base for effective revenue projections and other planning activities.
"By leveraging on existing data from relevant identity management agencies, the new System reduces the burden of multiple registration of taxpayers as well as promoting the ease of doing business and paying taxes.
"It also ensures seamless integration and exchange of information amongst the various tax authorities within and outside Nigeria, as well as with other authorized stakeholders via web service," he explained.
Chief host of the ceremony, Mr. Babajide Sanwo-olu, Governor of Lagos State, commended the JTB for initiating the new system, which he said will take tax administration to the next level. Also in attendance was Mr. Dapo Okubadejo, Chief Economic Adviser to the Ogun State government, who represented Governor Dapo Abiodun of Ogun State.
A total number of 20 GOtv decoders will be won by fans attending GOtv Boxing Night 19 on Sunday at the National Stadium, Lagos.
The decoders will be won through lucky dips to be held between the nine bouts scheduled for the event.
Jenkins Alumona, the CEO of Flykite Productions, organisers of the event, stated that the giveaway is a gesture by the sponsors to appreciate the support fans continue to give the event.
"This is the 19th edition of GOtv Boxing Night and this event couldn't have continued for such a long time without the support of the fans. The sponsors appreciate the fans for their dedicated support over the years," Alumona said.
Meanwhile, Eden "Lion Heart" Biki, the Ghanaian welterweight boxer billed to fight Nigeria's Rilwan "Baby Face" Babatunde, has arrived in Nigeria from his country. Biki, who is highly rated in West Africa, arrived yesterday ahead of the international welterweight challenge bout at GOtv Boxing Night 19 on Sunday.
Speaking at his hotel, Biki said he is excited to be in Nigeria, but vowed to leave Baby Face and his fans disappointed, as he has come to inflict on his opponent the first defeat of his career.
"I'm aware he is the West African Boxing Union (WABU) champion and has remained undefeated as a professional. That will end on Sunday, as he will be defeated. It will be a tough fight. You should expect that because Nigeria and Ghana are great rivals in everything. But we are better and I will show that we are. Tell Baby Face that defeat awaits him on Sunday," said Biki.
The Ghanaian boxer disclosed that he has seen many of his opponent's fights, something that puts him at an advantage over Baby Face.
"GOtv Boxing Night is widely watched in Ghana. I have also seen his clips online. He is good, but I'm better and I have the advantage of knowing his strengths and weaknesses, while he knows nothing about me," he revealed with barely disguised satisfaction.
A total of nine fights, including two all-female contests, are scheduled for GOtv Boxing Night 19, which will have on parade the biggest names on the domestic boxing scene. Among these are Oto "Joe Boy" Joseph, African Boxing Union (ABU) lightweight champion; Rilwan "Real One" Oladosu, WABU lightweight champion; Waidi "Skoro" Usman, former ABU featherweight champion; and Taiwo "Esepo" Agbaje.
Others are Isaac "I-Star" Chukwudi, Tope "TP Rock" Musa, Kazeem "The Light" Oliwo and Hammed "Ese Hammed" Ganiyu. The female bouts will see Rodiat Yusuf against Rodiat Ibrahim and Adedeji Abiodun facing Cynthia Ogunsemilore.
The best boxer at the event will go home with a cash prize of N1million.
News from the courtroom has revealed that all is not well between Zenith Bank and one of their best customers, Chris Oyakhilome' s Christ Loveworld Christian Network Televison runs by Christ Embassy Church.
This respected house of God, Christ Embassy, has dragged Zenith Bank to court over fraudulent activities on their accounts running to billions of Naira on the part of the Bank which has led to breach of contract of trust and financial security.
According to the document obatined, Christ Loveworld Christian Network Television established by one the worldclass living faith church, Christ Embassy Church, for the dissemination of the word of God has instituted N3.8billion suit against Zenith bank Plc and one of its manager John Osajele over alleged unauthorized excessive charges, wrongful entries, and mismanagement of its accounts.
In a new legal battle via an amended statement filed in court by Chief Paul Omoijiade, Ministry of Church television said that as the bank's key client, it runs four different accounts with the bank of the following way.
1.Christ Embassy South Africa Project account.
2.Loveworld SAT Telecom
3.Christ Embassy Loveworld Project.
4.Christ Embassy South Africa Project.
Meanwhile, the sole signatory to these accounts is Pastor Oye Oyakhilome.
The bank approved the plaintiff through these accounts the sum of N970million loan, but failed to avail them with the statement of accounts to facilitate proper reconciliation and determine the true liabilities of the Plaintiff to the bank in breach of Central Bank of Nigeria Monetary Policy Circular 42:3.2.7.(e) which provides: "A statement account shall be rendered promptly, to each account holder, minimally, on a monthly basis free of charge and shall include:
Rate of interest on overdrawn accounts, the amount and the period, and, in details of operation of the account during the month."
The Plaintiff executed an indemnity with the bank on the 18th March, 2011 wherein it was expressly stated that all written instructions for any withdrawal or transfers from the Plaintiff's current accounts shall be on written instructions to be communicated to the bank through post or Email, thereafter the Plaintiff gave Email instructions between 2010 and 2016 to the bank to debit its account for the credit of several beneficiaries indicated on the mail.
The ministry did not give any instruction outside email instruction, but on 2nd of June, 2016, the bank wrote it that Loveworld SAT was indebted to the tune of N786million. The accuser disputed the sum and contracted an auditing firm to reconcile the accounts.
However, the review of the accounts by the auditor revealed excess charges to the tune of N696,337,434.00.
Therefore, summary of sum due to the accuser revealed the following:
A. Unauthorized disbursement: N696,337,434.00.
B. Excess Charges: N,9,556,721.00
C. Account Credit Balances: N297,507,096.00
Grand Total: N1,003,401,251.
The accuser stated that during the reconciliation of accounts, rev. Oyakhilome, pastor (Mrs.) Ose Oyakhilome, pastor Modupe Osideko and pastor Iruka Oedema were arrested on July 7, 2016 by the Nigerian police, Homicide Section of Alagbon, a Zenith bank report that the aforementioned people defrauded the bank.
The parties were also invited to a meeting on December 7, 2016 by the Inspector General of Police of the Federal Department of Criminal Investigation (DIG) of Abuja to resolve the litigious liabilities. At that meeting, it was agreed that the parties would meet to reconcile their accounts within two weeks and return to the DIG.
However, on the 5th of February, 2017 the Economic and Financial Crime commission EFCC invited the Plaintiff via letter through Ose Oyakhilome, Pastor Modupe Osideko and REV. Ken Oyakhilome for questioning with the head of CTGI/P at their Ikoyi Office., Lagos.
The accuser revealed that, despite the numerous and arduous demands of his statement of account with the bank, the bank had refused to provide the statement to the plaintiff and had debited the account without a warrant with the entries listed in the report verification.
The plaintiff argued that the Zenith Bank failed in its duty of care in acting deliberately and without regard to the following:
i. Charging and debiting the Accuser's accounts with unlawful, excess charges and authorized debits thereby taking advantage of exploiting the Plaintiff and causing it to incur losses
ii. Applying the funds in the Plaintiff's accounts arbitrarily and unilaterally without the Plaintiff's mandate, debit the accounts thereby effectively frustrating the Plaintiff's attempt to liquidate the loan.
The Plaintiff revealed to contend at the trial of this suit that Zenith bank and its General manager, John Osajele are liable to pay damages in the sum of N3.889Billion to the Plaintiff as compensation for the loss of income caused by the unauthorized debits and the excess charges by the defendants.
Consequently, the Plaintiff claims the following reliefs from the defendants jointly and severally as follows:
An order of the court compelling Zenith bank to pay the sum of N3,889,622,610.73 being and representing general and exemplary damages for the its breach of contract.
An order of the court for the release to the Plaintiff of the funds held in the following accounts:
i. Christ Embassy SA Project Account DSRA N15million
ii. Christ Embassy SA Project Call Account N248,710,500.
iii. South Africa Debt Service Reserve Account N25million.
An order for the release of the Plaintiff's Treasury Bills of N8,796,596.00 purchased for the Plaintiff and accrued interest held by the defendants.
An order of the court for the payment of interest on the above sums.
An order that the income generated by the bank in the utilization of the Plaintiff's excess interest and the unauthorized charges should be refunded taking into consideration the credit multiplier the reserve ratio, the value of money created by the bank with the excess interest and unauthorized debts.
A statement by the court that the manipulation of the EFCC and the Nigerian police by Zenith Bank and its manager would incite, intimidate, harass, arrest and detain Loveworld SAT agents, namely Rev. Oyakhilome, Pastor Modupe Osideko and Pastor Iruka Oedema, accused of false accusations for purely commercial transactions, are flagrant disregard for the rule of law and violate their fundamental rights as guaranteed by the 1999 constitution.
A court order compelling Zenith Bank to write a letter of apology to the complainant for mismanaging her accounts, in total violation of the instructions of the Central Bank of Nigeria.
Sometime in April this year, Omolara found herself in a scary emergency situation. It was about 2:45 AM and she was having the worst stomach upset ever. The pain was unimaginable. And as a young woman who lives by herself in a luxury Lagos apartment where all the neighbours mind their businesses, the only option she had was to call either one of her friends or family members to take her to the hospital.
Grabbing her phone as she laid still in a foetal position, she tried calling Makinde, her boyfriend. Unfortunately, there was no call credit on her phone. She then tried texting him on Whatsapp but got no immediate response. So, she decided to top up her credit using her mobile banking app in order to call Makinde.
But the app malfunctioned. Omolara tried many times to use it but all to no avail. To make the matter worse, she was debited for as many times as she tried buying airtime with the app, even though her phone was never recharged. This only aggravated her already bad situation. Sadly, she had to endure the pain until later that morning when her boyfriend saw her messages and rushed down to help. Eventually, Omolara had to switch to a different financial services provider mainly because of that bad experience she had.
Need for efficient mobile banking
Omolara's story underscores the importance of efficient banking services and in this case, functional mobile banking. The phenomenon has become an integral aspect of banking, especially nowadays when many people want to be able to do many things on their phone; albeit easily.
It is our tradition, here at Nairametrics, to constantly monitor and analyse developments in the Nigerian mobile banking space. We also like to periodically rank the apps, based on our observations and what the people customers are saying.
The top mobile banking apps in H1 2019
In the past six months of 2019 which came and went like the speed of light, a lot of things happened in the Nigerian banking sector, especially as it pertains to mobile banking. While some banks continued to improve on their mobiles in order to deliver better services to their customers, others lagged behind.
That said, below are the top best mobile banking apps in Nigeria as of H1 2019.
1. UBA Mobile Banking
This mobile app is one of the most downloaded across platforms such as Google Play, Apple App Store, and Microsoft Store. It has all the basic features of a typical and functional app. Star rating on Google Play stands at 4.4 out of 5, and 3.9 out of 5 on Apple Store. Security is not a problem. By all standards, it is a pretty good mobile app.
Regardless of the positive reviews, some customers aren't quite happy about some issues. Apparently, the latest upgrades that were carried out cause some features to malfunction. Complaints range from the app not showing details of transactions to money not being sent to recipients.
Regardless of the complaints, this is a good app that will become even better as UBA continually improve on it. You should definitely download it if you are a UBA customer.
2. Zenith Bank Mobile App
Much like the UBA Mobile App, this app has been downloaded over a million times by users. It offers the basic features of a mobile banking app and has generally received a total of 4.3 stars on Google Play and 3.1 stars on Apple Store.
Users love it for many reasons, although it is not perfect. As always, many customers complain that since the app was last upgraded, it has often been difficult to either login or even use it to perform simple transactions like purchase airtime. One of the complaints that caught our attention read thus;
"I just noticed this app has been updated to a completely new look. However, I'm unable to login, it just shows connecting without access. Secondly, I'm amazed that there is no notification informing us in advance prior to this. Was there any, which I missed? What do I need to do to be able to login in?"
3. GTWorld
This is another one of the very good mobile banking apps in Nigeria right now. GTWorld has 4.1 stars on Google Play and 2.7 stars on Apple Store. Nearly a million people have downloaded it. The app is very easy to use and hardly malfunctions, although sometimes it can be difficult to login; especially when the network connection is poor.
On Google Play right now, all the latest reviews are mostly positive. That notwithstanding, customers want GTBank to continually improve on the app in order to ensure a better user experience. A particular comment best summed up our thought on the app;
"Setting up my account was easy. However, this is a world-class app so the developers need to do a little more work on it: 1) The title of the bottom right icon does not display fully 2) The interface of the quick credit needs some more work. a) I assume it should show me Max allowed the loan as a label field and allow me to specify the amount I want to collect b) The sliders don't show values which leaves you having to guess what the position represents. It's a work in progress…"
4. First Mobile
First Mobile by FirstBank has 4.3 stars on Google Play and 3.1 on Apple Store. It is one of the most used mobile banking apps in Nigeria and elsewhere, thanks to its efficient features. Reviewing the app, a particular customer said: "this app is great, I have used it for over 5yrs…"
However, not everyone is a fan. Some users are particularly upset over what they describe as the inability to make transactions following their last update. It is, perhaps, important to point out that this seems to be a general problem across all the apps. Major updates come along with minor issues as described by the comment below-
"I thought I was the only experiencing this since my last update. First, the app doesn't allow one to view transaction history anymore, which is very sad. Secondly, some folks are complaining of not being able to take a screenshot. Yes, I noticed that too. But I think the option for saving transaction receipt is still ok. the former is the problem that needs urgent rectification."
It is, therefore, important that FirstBank consider rectifying the issues raised by its customers in order to keep them happy whilst ensuring that the mobile banking process is easy and effortless.
5. Access Bank Mobile App
Being the largest bank in Sub-Saharan Africa by customer base, it is not surprising that Access Bank's mobile app has been downloaded over a million times by users. What is also not very surprising is the fact that the app has been 4.3-star rating on Google Play and a 3.2-star rating on Apple Store.
By all standards, it is a functional app. However, it does need continuous improvements. As it is, customers complain that they often struggle to log in, even as others want the bank to make it possible for users to be able to sign in more than one accounts using the app.
Hopefully, these issues will be sorted out as the bank work towards launching its next updates soon.
6. Stanbic IBTC
This mobile app has a 4.1-star rating on Google Play as well as 3.6 stars on Apple Store. One of the reasons users love it is its easy to use features. Interestingly, the bank has a way to detect when customers are having issues using the app, even as they take swift action to contact them for assistance.
However, it is not the best app in Nigeria, considering that it has its own issues. While it does have very glowing remarks/reviews, the latest comment on Google Play warned prospective users thus;
"PLEASE DON'T DOWNLOAD!!!? This app is very bad. You won't be to register no matter how hard you try. Going to the bank as suggested by Stanbic is a complete waste of time coz they can't find a solution. They'll waste your whole day… They'll delay you. Believe me, there's nothing they can do but to blame and direct everything to the Headquarter."
7. FCMB Mobile Plus
With its 4.0-star rating on Google Play and a 2.9-star rating on Apple Store, it is easy to see that the FCMB mobile app is beloved by many of the more than 100,000 people that use it. However, users have complained that the bank needs to update the app in order to make it possible to generate receipts after each transaction.
"Good morning. You guys should please your update the app, to make room for the creation of receipts. it's very important. That's a factor that makes your application acceptable."
"The app is great, nice experience so far, but it doesn't generate receipt after a transaction. plz look into that."
8. Union Mobile
We chose this as one of the best apps in H1 2019 mainly because of its easy to use features, the 4.3-star rating and the 3.2 stars given to it by more than five hundred users. Apparently, it has a lot of efficient services to offer users. However, some people feel it could be better, which is why they've called for improvements.
"The most unhelpful banking app. My UnionMobile app. suddenly refused to function and told me to contact Customer Care. I did. I updated the app. But registering became a problem. I've been attempting to register for over a month, to no avail. I keep being told to enter the OTP sent to me via SMS, which I did, also to no avail. I keep getting the error message that the OTP I entered is invalid. They seem to expect the OTP to be entered almost before you've received it."
9. PolarisMobile
This app has 3.8 stars on Google Play and 3.0 stars on Apple Store. About five hundred thousand people use it. It has received great reviews by users. Some others, however, have reasons to dislike it.
"I'm always seeing something bad that makes me dislike it. The update was made to better but to access someone's account at his own time is a problem. It's message always is, "we are sorry, but the service is temporarily unavailable". What work do this bank do to resume service that can't end for this long? I hate this App."
10. Ecobank Mobile Banking
Someone said the app is the biggest trash in this life.
"The biggest trash in this life is the app. Not functional. After downloading the app, it will request processing for like 42 years and no response. I've been directed to several branches for assistance but none of them can handle the app. I wish there's a negative star that I can give to this. It's so annoying."
While the user had his reasons for writing this review, we believe this is particularly harsh. After all, the app does have great features. This is why there are more than a million people using it, some of whom have given it a 4.0-star rating on Google Play and 2.9 stars on Apple Store.
However, just like all the other apps we've reviewed, Ecobank does need to continually improve on its mobile app in order to guarantee better user experience.
Source: nairametrics.com
Two of  Nollywood's most hilarious stars have brought their comic skills  to a new television commercial recently released by Nigeria's leading telecoms firm and corporate promoter of Arts and Entertainment, Globacom.
In the new, hilarious commercial, Sola Sobowale aka "Toyin Tomato" and Patience Ozokwo alias "Mama Gee", enact a peer competition  which culminate in who would best entertain a wailing toddler in a supermarket.
In the commercial titled Baby Babble, Globacom demonstrates the exceptional speed, quality, reach and efficiency of the Glo 4Gservice, whether for social media communication or audio video transmission. It portrays the utility of the network's services for business and social interactions
The drama began with a trolley race which ended at the cash point of a supermarket. It then showed Ozokwor receiving a child video program transmitted through Glo 4G data. Ozokwor received the video while Sobowale snatched the device and used the received video toplacate the baby who relished the musical video and burst into laughter, thoroughly amused and comforted.
The new TVC is another emphatic statement by Globacom about its data superiority. Apart from providing efficient data service, Glo has also made it a point of duty to make data available to the people, claiming that data is oxygen. The TVC also showcased the price points of Glo data where  a N100 recharge gives 100mb of data and a N1000 recharge gives 3.6GB of data.
Mr Benjamin Igherighe, a Dangote Cement retailer in Abraka, Delta State has emerged as the first grand prize winner of a saloon car in the ongoing Dangote Cement Bag of Goodies scratch and win promo. The car was presented to him at a grand ceremony held in Warri, Delta State on Monday, July 15, 2018.
Speaking at the presentation ceremony, the Group Managing Director, Dangote Cement plc, Engr. Joe Makoju stated that the ongoing promo is aimed at rewarding all consumers and congratulated the winner for becoming the first of many to emerge as the star prize winner in what many describe as the mother of all promos. He further commended consumers for their loyalty to the brand and urged them to keep buying as there are numerous prizes to be won throughout the campaign.
Marketing Director, Dangote Cement, Mrs. Funmi Sanni, in her remarks, stated that the promotion was designed to reward not less than 21 million consumers across the country with amazing prizes including 43 cars, 24 tricycles, 24 motorcycles, 550 refrigerators, 400 television sets, 300,000 Dangote foods goodies packs and recharge cards for all networks worth N200,000,000.
Speaking further on the mode of participation, Mrs. Sanni stated that consumers can participate in the promo by simply buying any of the promo bags of Dangote Cement and locating the scratch card within. The gift item is revealed upon carefully scratching off the silver panel which should be taken to any of the redemption centers across the country from July to September 30, 2019.
The Regional Director, South-South, Mr. Godson Okoro employing the popular parlance, 'Warri no de carry last' expressed his excitement about Warri and environs presenting the first grand prize winner in Nigeria, underpinning the position of Dangote Cement brand as the leader within the region.
The grand prize winner, Mr. Igherighe in an emotion-laden voice thanked Chairman, Dangote Cement Plc, Aliko Dangote and the cement company for always giving back to the society.
Giving an insight on how he became a winner, he narrated with excitement how he bought a trailer load of cement from a distributor, Fibo Ventures and in the process of transferring  the bags to his store, the off loaders damaged three bags within which he found the winning card. He encouraged other Nigerians to take the promo seriously as he just won a prize for the first time ever.
The interbank segment of the Nigerian foreign exchange market received a fresh boost of 210 million dollars from the Central Bank of Nigeria on Tuesday.
The CBN Director of Corporate Communications Department, Mr. Isaac Okorafor, said this in a statement in Abuja..
He said the figures released by CBN indicated that authorized dealers in the wholesale segment of the market were again offered the sum of 100 million dollars.
He said that the Small and Medium Enterprises window received the sum of 55 million dollars, while 55 million dollars were allocated to customers requiring foreign exchange for invisibles such as tuition fees, medical payments and Basic Travel Allowance, among others.
The director said that the bank was  committed to sustaining the level of stability in foreign exchange market.
(NAN)